happy Sunday everyone ! i ate dimsum for lunch and it was very delicious although there's so manyyyy prawn (i'm allergic to prawn) but it's ok i'm totally full right now :O
wearing: cardigan - zara, dress - bought @ bangkok, bag - MK (mom's)

-----------------------------------------------

gossip girl - 90210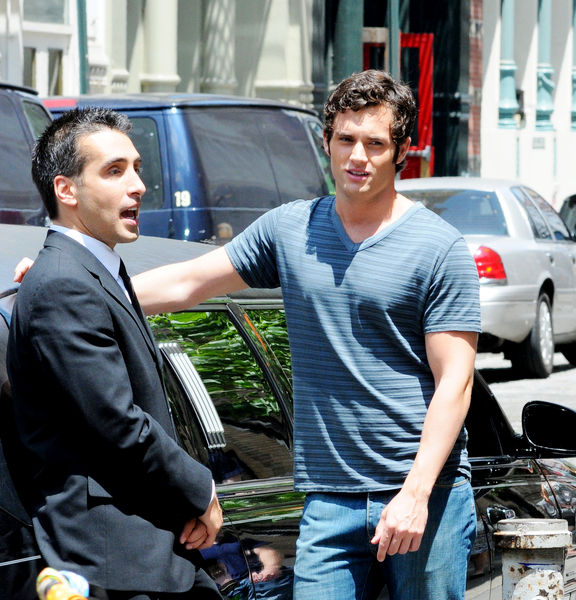 on the set : penn badgley
yup they're coming! gossip girl season 3 and 90210 season 2
about gossip girl season 3, will Chuck and Blair make it work? aaa ada web yang bilang
"Chuck and Blair are finally together, but yet Georgina is back to screw up her life with that major vendetta," Lively revealed.
wah ada apa tuh, does it mean that Michelle Trachtenberg aka Georgina will come back to GG ? Also there will be Hilary Duff guest stars for seven episodes as Olivia Burke :) Ada juga web yang bilang kalo Vanessa di College nya bakal has a crush on someone else. And our charming Nate juga bakal kecantol sama cewek baru whose cast was taken by Joanna Gracia from "Privileged".
check some spoilers on youtube :
http://www.youtube.com/watch?v=_RIhPFpCf0k, 
http://www.youtube.com/watch?v=TqQAuVVKfVI
Catch up GG s3 in September 2009 (actually the official premiere date is on september 14 but there's many of another webs that said it'll begin in july/august).
promo cover 90210 season 2

as we all know Dustin Milligan (Ethan) is no longer part of the main cast. Interestingly, Matt Lanter (Liam) bumped up wekekeke. Liam katanya bakal jadi main cast in case of his confusing love life with Naomi. Jessica Stroup as Silver ngebocorin kalo Annie is going to be a totally different character! Mengingat akhir dari 90210 season 1 tuh gantung banget. Gimana sama Ethan yang ternyata naksir sama Silver! How about Dixon?
Figure it out in August 2009 :)